3/6-year-old
Villars school
8 avenue de Villars
75007 Paris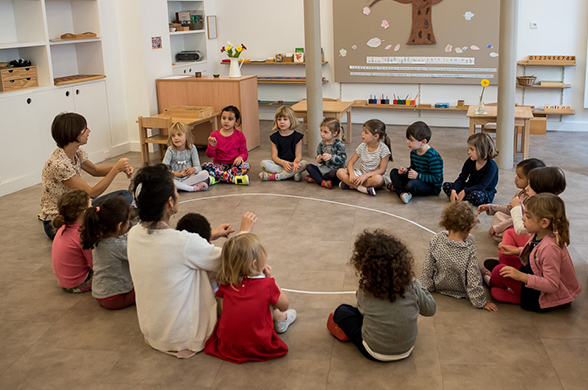 Prices
Registration fees: € 500
School fees: € 10 980
Meal :
Caterer: € 1 100
Packed lunch: € 200
Information
Class size: about 15 children
School days: Monday, Tuesday, Thursday and Friday
Hours: 8:30 am– 4:00 pm
Classroom Environment
A French speaking AMI (International Montessori Association) certified teacher and a British teacher supervise your child throughout the day.  An assistant helps during lunch and the teacher breaks. The "At Montessori" school offers an international environment, open to multicultural exchange and diversity.  The child, immersed in a multilingual environment, naturally discovers, absorbs, and becomes familiar with a new language.  The English teacher speaks English only to the children throughout the day.
Schedule
8:30 to 9:00 am – Welcoming of the children and Circle time in English and in French
9:00 to 11:30 am Montessori activities.  The teachers present the materials to each child individually throughout the morning.
11:30 am to 12:30 pm – Lunch.  The meal is delivered by the caterer Ekilibre who provide balanced and varied menus that are frequently organic.  In case of medical allergies (a doctor's note is required), the child can bring their own lunch.
12:30 to 1:30 pm – Outing to the Pierre-De-Gaulle-Square (President Mithouard place)
1:30 to 3:30 pm – Return to Montessori Activities in French and in English.  A nap is provided for the first year children enrolled full time.
3:30 to 4:00 pm – Circle time – Songs and stories
4:00 pm – departure of the children
4:15 to 5:00 pm – After school evening program.  Workshops (yoga, music, cooking) are offered every evening after school.  The children enrolled in the evening workshops have a snack between 4:00 and 4:15 pm;
School Vacations
The school vacation calendar is the one set by the National Education Minister except for the summer vacation which begins the last Friday in June after class has ended.
We offer workshops during the school vacations. "learn more +"
Meetings with parents
Individual meetings with the parents take place in November/December and in May/June with a written report at the end of the year.  Additional meetings can take place during the year on request by the parents or educators.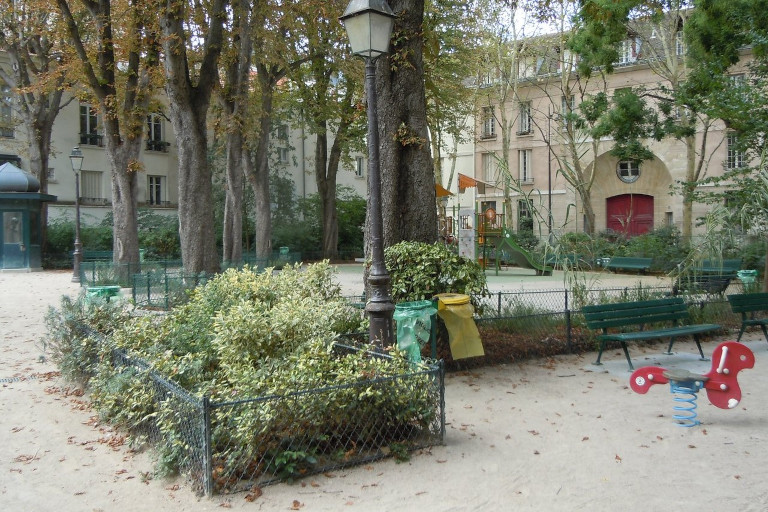 Enrollment, time schedule , school fees…
In at Montessori schools in Paris, we practice bilingualism by immersion from an early age.